This blog was originally created and published for and by IHRSA ; produced by Alexandra Black Larcom; May 14, 2021. Republished in full.
As more Americans receive the COVID-19 vaccine, there are several matters health club operators will need to consider. We looked at insights and perspectives from legal experts to help answer your questions around vaccine policies for members and visitors.
There's no doubt about it, vaccines are good news for the fitness industry. However, until vaccinations are widespread, clubs need to consider their policies around vaccinations for both staff and members.
Disclaimer: Please keep in mind new research continues to be released, and the information in this article pertains to vaccine information as we know it at the time of posting.
We've already discussed considerations around mandating, incentivizing, and encouraging vaccines for staff. Now let's talk about what issues health club operators need to be aware of when it comes to vaccine policies for members and visitors. For example, as a gym owner or operator you may be asking:
Should I require a vaccine to enter my business?
Is it legal to require gym members to have a vaccine?
Should I require members to be vaccinated to take specific exercise classes—such as HIIT—or use specific services like the sauna?
Should I add a vaccine passport feature to my club's app?
These are all good questions and can get a little complicated. So, we've decided to break it down into four vaccine policy considerations to manage the safety and expectations of your gym's members.
4 Areas of Considerations for Your Vaccine Policy
Requiring the Vaccine for Entry or Access to Your Gym
Vaccine Passports & Your Gym's App
Gym Mask Policy for Vaccinated Members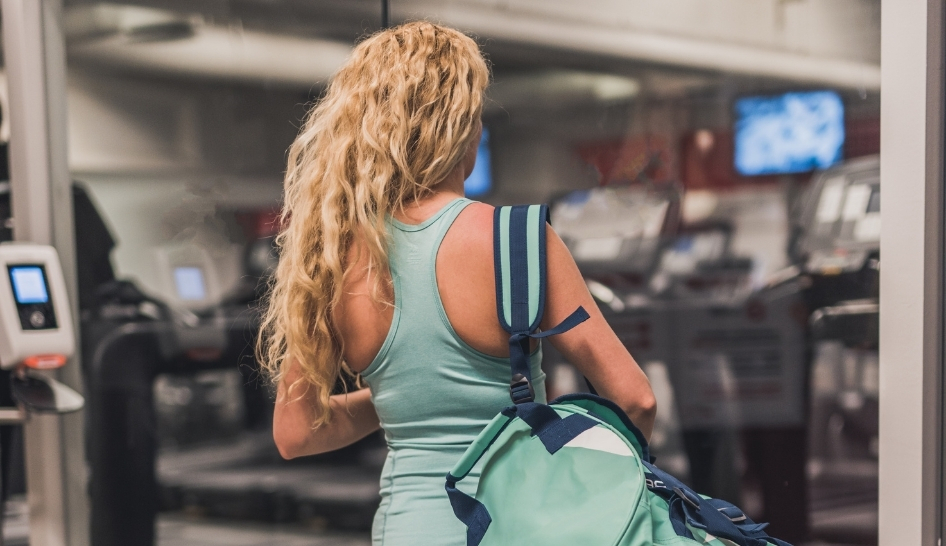 Requiring the Vaccine for Entry or Access to Your Gym
Can you require members to have a vaccine to access all—or part—of your club?
In this scenario, a club may require visitors to sign a document declaring they have been vaccinated or provide proof of vaccination to join or visit the facility. Legally, according to Karla Grossenbacher, chair of labor and employment practice at Seyfarth Shaw LLP, there may be more leeway here than with employees.
Title III of the ADA prohibits public accommodations—and fitness centers are considered public accommodations—from "applying eligibility factors that screen out, or tend to screen out, individuals with disabilities or denies them the opportunity to participate in or benefit from a good or service." It is unclear how vaccination status would be judged, and according to lawyers at Holland & Knight LLP, there is no existing case law applying Title III to vaccine mandates or preferences.
Title III does allow businesses to put legitimate safety measures in place as long as they are based on actual risks, not speculation or stereotyping. The business may also exclude a person where it can be determined they pose a "direct threat" to others health and safety. However, according to the Center for Association Leadership, the latter provision is often interpreted narrowly, to "where the risk cannot be reduced or eliminated to acceptable levels." Given the relative safety of health and fitness clubs, this provision may make mandating a vaccine challenging. In other words, it is not yet legally clear whether the ADA will or will not allow limitations based on vaccination status of your members.
Assuming it is legal, should you require members to be vaccinated?
These decisions can have a significant impact on your business and relationships with your members. Requiring customers to have a vaccine—especially in settings where demand exceeds supply—can create significant consumer backlash. This is in addition to issues surrounding religious objections, medical exemptions, or philosophical refusal of vaccines. The latter, in particular, can be divisive.
Additionally, given the relative safety of fitness centers throughout the pandemic, requiring member vaccination may contradict previous arguments around club safety and may only be helpful for specific types of clubs, studios, or classes. Requiring members to be vaccinated is not the only strategy for easing back restrictions in the club, and as of this writing, health authorities have not issued guidance around what vaccinated people can safely do outside of private gatherings and travel.
See "5 Considerations for Rolling Back Your Gym's COVID Protocols."
Vaccine Passports & Your Gym's App
Vaccine passports are another issue moving to the forefront. These "passports" are essentially an easily verifiable proof of inoculation. Entertainment venues, such as Madison Square Garden in New York City, have begun requiring proof of vaccination to enter. Many industries are weighing the use of vaccine passports, and the U.S. government is reportedly working with the private sector to develop one. However, some health authorities have expressed concerns about such passports, a number of businesses may be wary of them, and the state of Florida has banned the use of vaccine passports.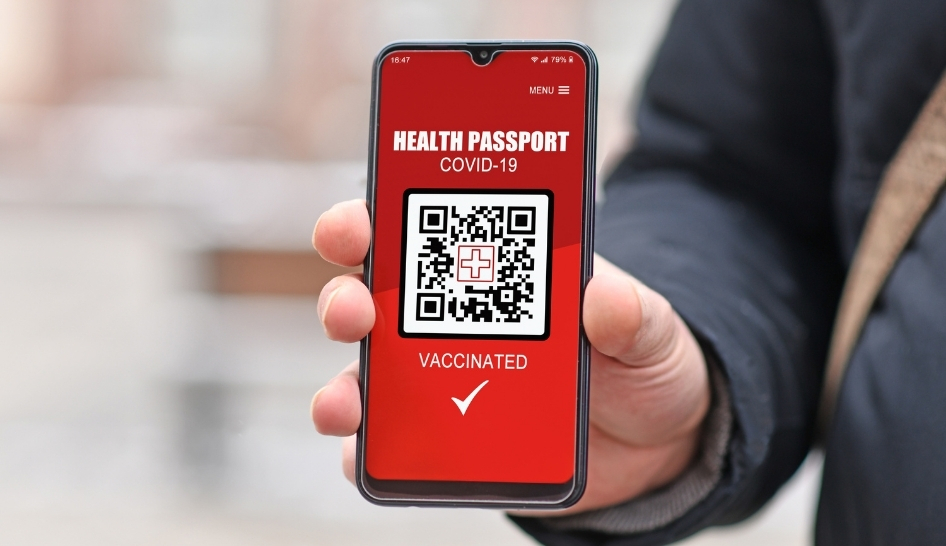 Some countries are also considering them as a way to boost tourism. Israel has launched a "Green Badge" system that allows for businesses to use vaccine status to inform reopening plans. For example, Israeli gyms may only admit members who qualify for a "green badge," i.e., those who have been fully vaccinated for at least a week or have recovered from COVID-19.
Vaccine passports may introduce some confusion, with many different companies and governing bodies launching their own. Club operators would need to decide which ones to accept or accept all known vaccine passports. Theoretically, gyms could add a function to confirm or attest to vaccinations in their app, but this would still need to be verified—taking up time and human resources. Something else to consider are the concerns about equity, privacy, passport security, and the potential for forgery. It is worth noting that, while privacy and security concerns do exist, use of vaccine passports would not violate HIPAA (Health Insurance Portability and Accountability Act).
Vaccine passports are most likely to be effective when employed in higher risk areas—such as travel, concerts, and other mass gatherings. So, until vaccine supply exceeds demand, using passports to access a fitness center may be of limited use and could do significant harm to your relationship with your members.
Gym Mask Policy for Vaccinated Members
What about masks? Do vaccinated people need to continue wearing a face mask at the gym? What to do if someone refuses to wear a mask because they've had the vaccine?
On May 13, the U.S. Centers for Disease Control and Prevention updated their guidance for people who are fully vaccinated, to reflect the latest evidence. According to the guidance, people with vaccine immunity can now "resume activities without wearing a mask or physically distancing" except when required by national, regional, or local regulations or when required by business and workplace guidance. This means, in states without requirements regarding masks or social distancing, fitness centers can feel confident allowing fully vaccinated members to forego masks if they choose to do so. These new guidelines also underline the significance of vaccines: the sooner more people are vaccinated, the sooner operations can return to normal.
However, the guidance does indicate that vaccinated people should continue to wear masks in places where it is required by law, or when businesses require it. This guidance can open up new considerations for businesses, including:
Whether to allow only vaccinated members to remove masks in the club,
Whether to require members prove they are vaccinated before allowing them to forego using a mask, and if so,
How staff will navigate the need to evaluate and catalog members' vaccine status, and
How to best communicate policies in light of the new guidance.
Here is what we recommend gyms do concerning face masks and vaccines:
Whatever you decide to do, make sure your policies are clear and easy to understand,
Communicate those policies often and across different mediums, and
Have recommendations or guidance from health or local authorities you can cite to support the policy.
Ultimately, from a legal standpoint, it is most advisable to continue following the recommendations of local, state, and national health authorities.
Can You Ask Members About Their Vaccination Status?
Asking whether a person is vaccinated also does not violate the ADA or invoke HIPAA, or the Health Information Portability and Accountability Act. HIPAA applies only to "covered entities" and "business associates." Covered entities fall into three broad categories:
health care providers,
health plans, and
health care clearinghouses.
Most health clubs will not fall under one of these three categories, though it is possible that a club could be considered a "health care provider" if it provides certain wellness services. Business associates are entities that use or disclose protected health information on behalf of, or provide services to, covered entities.
Health clubs would not be considered business associates in most situations unless they share members' protected health information to a covered entity (for example a physician's office or a hospital system). Learn more about HIPAA in our article "Does Your Health Club Need to Comply with HIPAA?"
Have a legal or policy question about vaccines? Email us at [email protected].